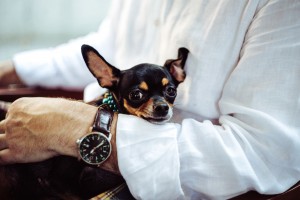 Puppy training begins the moment you bring your new puppy home. The first 16 weeks are the most critical in the development of the puppy's life. Most K9 puppies develop up to 90% of their attitudes toward people, other animals, and their environment by the 16th week.
We want to teach owners how they can influence and shape the behavior of their growing puppy. By not teaching or setting limits your puppy understands, you are possibly contributing to future behavior problems. Puppy Talk is designed to teach owners to better understand their puppy's needs, establish effective communication, curb behavior problems, and show owners how to properly socialize their new puppy.
Every year more than 5 million pets are euthanized in this country, mostly by owners who got off to a bad start with a new pet. Puppy Talk is established to help reduce this statistic and assist you in raising a well-mannered family pet.