Lori Morrell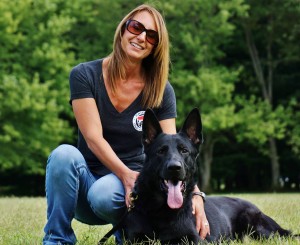 Lori Morrell is the owner of the Columbus, Ohio based Buckeye K9, LLC and a Certified Professional Trainer (CPT). Lori received her professional certification after completing an intensive course at the National K-9® School for Dog Trainers in Columbus, Ohio. National K-9 is a professional school that is regulated and approved by The Ohio State Board of Career Colleges and Schools.  Lori maintains memberships with several training and behavior-focused organizations, so her clients benefit from the latest knowledge of canine theory, canine psychology, and behavior modification.
Lori has trained and titled many clients' dogs in different sports such as Schutzhund/IPO, PSA (Protection Sports Association), and French Ring. She also titled her own personal dog Alli in IPO and French Ring.Lori also works with her husband training Personal Home Protection Dogs as well as Police Dogs in the Columbus, Ohio area.
Lori enjoys working with all types of breeds and with all ages of dogs. She responds to clients' needs with custom training programs that offer training techniques based on an evaluation of the dog's personality and the owner's goals.
As a certified trainer, Lori will counsel you, the dog owner, and instruct you on proper dog handling skills and techniques. She believes it is important to educate the owner not just on the how of things, but also the why.
Lori has been in business since 2006 and has had a passion for working with dogs her whole life. She works with hundreds of dogs per year on obedience training, behavior issues, protection training, competition sport training, and police dog training.
Her home office is located in Obetz, Ohio and she services the Greater Central, Ohio and Columbus, Ohio area.
Mark Carberry
Mark Carberry has been with Buckeye K9 since 2019. Mark enjoys training working dogs and has a passion for the great outdoors. He graduated from Pickerington Central High School in 2018. After graduation, he went to become a Certified Professional Trainer through National K9. When not at work Mark enjoys fishing, playing the guitar, and taking his dog Arras on hikes.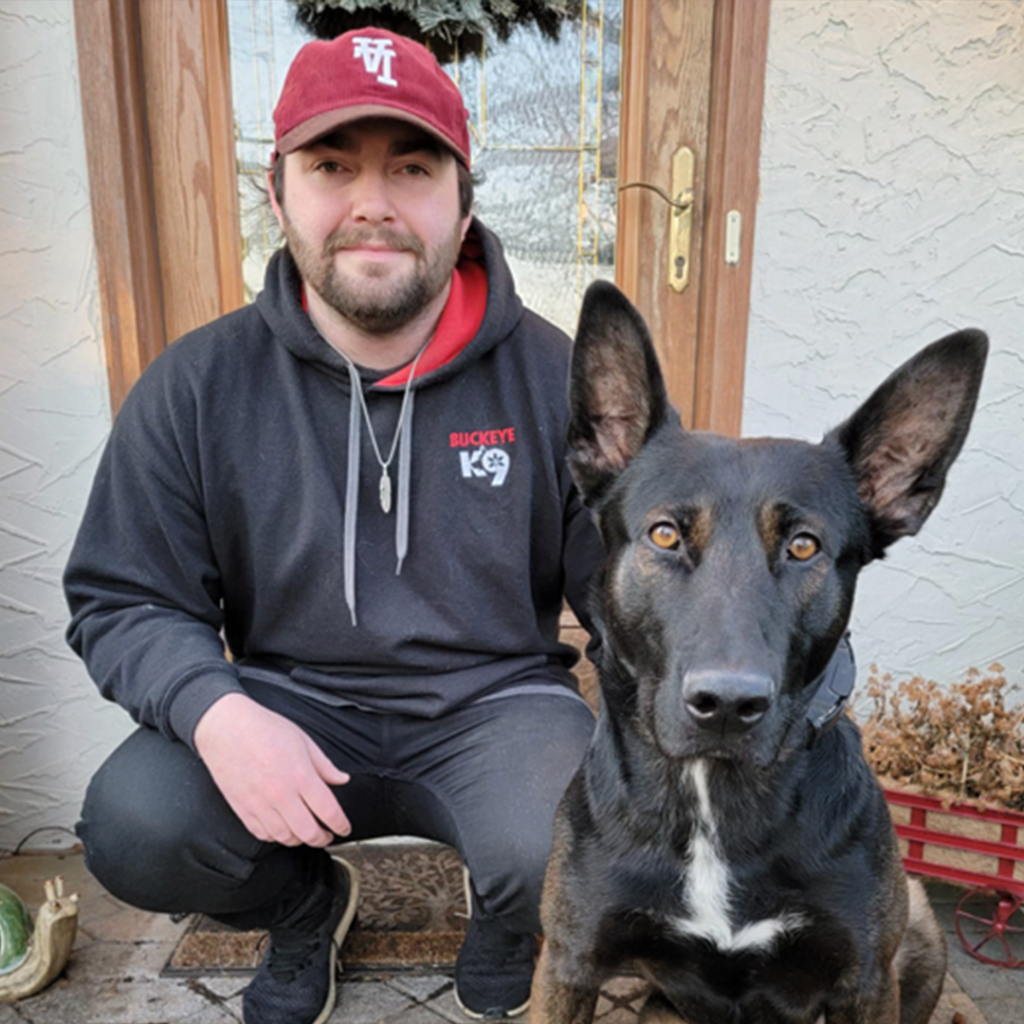 Mindi Childress
Mindi Childress has been with Buckeye K9 since August 2019. She recently retired from Hamilton Local Schools after 21 years to pursue her lifelong dream to be a full-time Certified Professional Dog Trainer.
Mindi graduated from National K9's Master Trainer Course and is a member of the National K9 Dog Trainers Association and International Association of K9 Professionals. She is also a Canine Good Citizen Evaluator.
She enjoys working with all dogs large and small but especially loves working with service dogs, advanced off-leash obedience, and retrieval. When Mindi is not working she loves spending time with her husband, children, grandchildren, and her two best boys: Thor & Loki.