Lori Morrell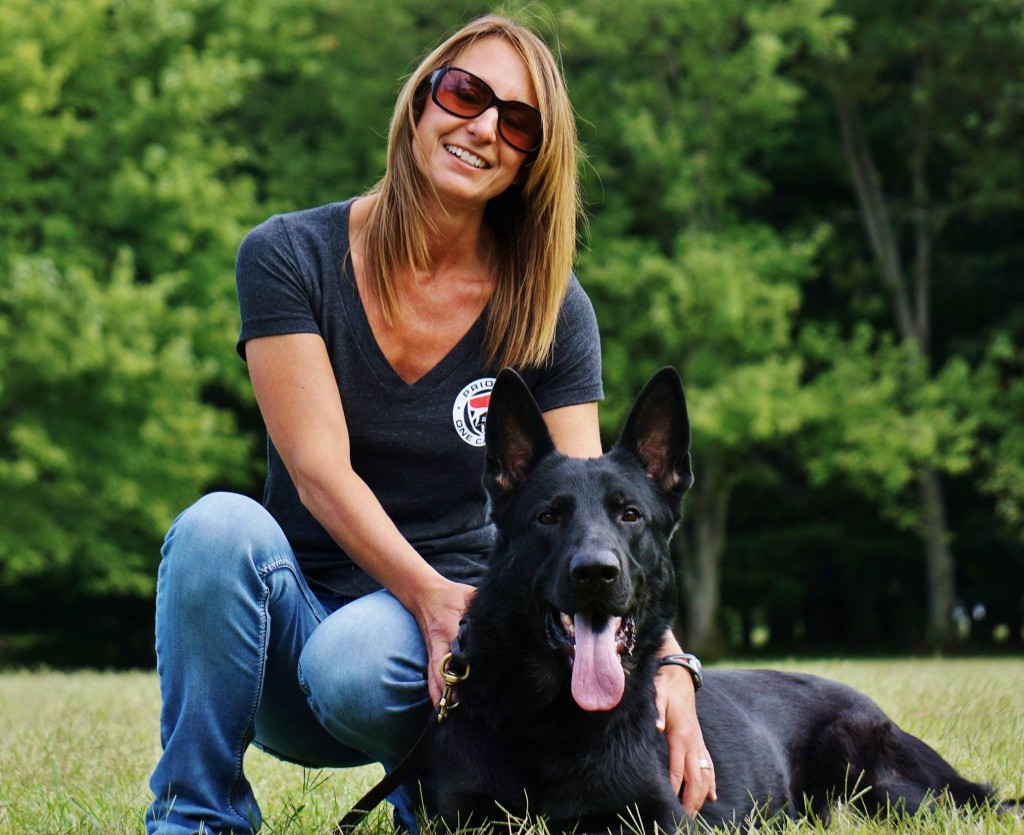 Lori Morrell is the owner of the Columbus, Ohio based Buckeye K9, LLC and a Certified Professional Trainer (CPT). Lori received her professional certification after completing an intensive course at the National K-9® School for Dog Trainers in Columbus, Ohio. National K-9 is a professional school that is regulated and approved by The Ohio State Board of Career Colleges and Schools.  Lori maintains memberships with several training  and behavior-focused organizations, so her clients benefit from the latest knowledge of canine theory, canine psychology, and behavior modification.
Lori has trained and titled many clients' dogs in different sports such as Schutzhund/IPO, PSA (Protection Sports Association), and French Ring. She has also titled her own personal dog Alli in IPO as well as French Ring. Lori also works with her husband training Personal Home Protection Dogs as well as Police Dogs in the Columbus, Ohio area.
Lori enjoys working with all types of breeds and with all ages of dogs. She responds to clients' needs with custom training programs that offer training techniques based on an evaluation of the dog's personality and the owner's goals.
As a certified trainer, Lori will counsel you, the dog owner, and instruct you on proper dog handling skills and techniques. She believes it is important to educate the owner not just on the how of things, but also the why.
Lori has been in business since 2006 and has had a passion for working with dogs her whole life. She works with over 500 dogs per year on obedience training, behavior issues, protection training, competition sport training, and police dog training.
Her home office is located in Canal Winchester, Ohio, and she services the Greater Central, Ohio and Columbus, Ohio area.
Sierra Johnson
Sierra Johnson is a Certified Professional Trainer as well as an evaluator for the AKC CGC (Canine Good Citizen). She received her training and certificate at National K9 School for Dog Trainers. After going through an intensive six-week course, she received
endorsements and is certified in the following: basic and advanced obedience, behavior modification, utility, breed identification, puppy development, tracking, scent detection, personal protection, police K9, and retrieval. While Sierra works with all different breeds, ages and sizes of dogs, her specialty is working with puppies on basic puppy stuff and obedience training.
Sierra has multiple years of experience working in kennel facilities as well as doggy daycare. She has extensive knowledge of dog behaviors and body language, and believes in teaching clients to recognize certain behaviors and body languages in their own dog that will help them with obedience training.
Sierra has her own personal dog, a Cavalier King Charles Spaniel named Beemo, that is trained completely off leash.
Professional Organizations
"The International Association of Canine Professionals is an organization established to maintain the highest standards of professional and business practice among canine professionals."
K9 Dog Trainers Association
Members of NK9DTA have achieved professional certification through completion of National K-9's intensive course which includes a combination of classroom instruction, hands-on training experience, written testing, and extensive field evaluation under the supervision of experienced instructors. This program is recognized throughout the United States and around the World.
Brandi Jones
Brandi Jones is Buckeye K9's newest trainer. Although she is new to Buckeye K9, she has had the rewarding experience of training dogs for over ten years now.
Brandi grew up in Groveport Ohio and has always felt a love and passion for working with animals. In 2006, she decided to follow her passion and went to school at National K9 Learning Center, attending their intense 6-week program.
Shortly after school, dog training brought her to St. Petersburg Florida. Where she began training dogs doing In-Home training for a local company. During that 9 years in Florida, she has trained many dogs of all ages and breeds. Also, trained some protection dogs, therapy and service dogs. Including service work for mobility, PTSD & Diabetic Alert Dogs.
During her time down in Florida not only did she have A lot of dogs to train to gain more and more experience. She also attended several different training seminars to extend her knowledge in dogs. She also became a canine good citizen evaluator for the American Kennel Club. Brandi decided to come back to Ohio, to spend more time with family in early 2015. She has started working for Buckeye k9 shortly after and continues to follow her dreams & passion with dogs.